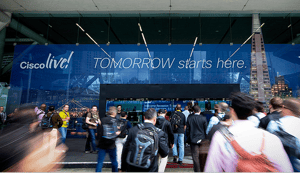 Unless you've been living under a rock you've heard of Cisco Live. Sorry if that was too harsh, but Cisco Live is considered to be the best summer camp for IT professionals and it's only a few weeks away! From July 10th-14th in Las Vegas, NV, Cisco promises to transform your outlook and potential with 5 days of mind blowing training, events, keynotes and a massive World of Solutions Expo.
Still not convinced or need more ammo to convince your boss why you should go? Below are our reasons why Cisco Live 2016 is the can't miss event of the year.
Why You Need to Attend Cisco Live 2016
Training
The training and education programs are hands down the best part about Cisco Live. With more than 1,000 training sessions there is something for every technical level and every topic. The worst part about their training sessions is not being able to fit them all in.
There's also The Hub whose features alone are enough reason to go to Cisco Live 2016. The Hub is host to Cisco Live's Meet the Experts where you can connect one on one with a Cisco engineer or executive that will help you strategize or troubleshoot your own infrastructure. Another great opportunity to have your concerns addressed is in the Technical Solutions Clinic which are informal whiteboard sessions that allow you to explain your situation to a Cisco representative.
Let's not forget Devnet, where you can get your hands on all the tools in Cisco's Developer program and connect with their developer teams. There are a multitude activities and tutorials taking place as well as the hackathon happening July 9-10th.
Certification
Included in the full conference Cisco Live pass is a free Cisco certification written exam. The Certification track sessions include technical seminars and breakouts in collaboration, data center, routing and switching, security, service provider, and wireless. The technical seminars provide you with the information on written and lab examinations for all levels from CCNA to CCIE/CCDE and Architect.
World of solutions
Cisco Live is really about connecting with your peers and like minded individuals to learn and grow in your career. If your mind wasn't already blown away from all of the training, than the World of Solutions will be sure to put you over the edge. In the World of Solutions you will connect with thousands of exhibitors, Cisco partners, and your own peers. This isn't like other shows where you get thrown a million different chotchkes from companies trying to gain your business. You can explore the latest solutions from Cisco and partner companies, find answers to networking challenges, and discuss Cisco equipment with the engineers who developed them.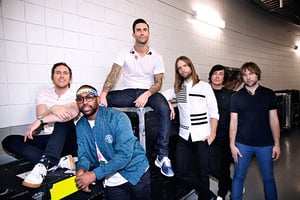 These Guys
Maroon 5 and Elle King will be performing at the Customer Appreciation Event at the T-Mobile arena on Wednesday Jul 13th. This event includes food, drinks, and shuttle transportation.

Meet Us
Did we mention we will be there? Yes we may not be as cool as Maroon 5 but we would love to meet up if you are planning on attending Cisco Live 2016. Contact us and let us know you're going!
Photo Credit: http://www.networkcomputing.com/unified-communications/cisco-lives-7-best-scenes/1397027945
http://www.ciscolive.com/us/activities/customer-appreciation-event/