Do you have a current IT network site survey?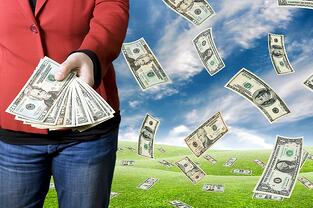 If you're trying to maximize the efficiency of your network, a complete network site survey is an invaluable tool. It gives you a full overview of your systems, along with creating guidelines for your future expansions.
From discovering whether you have enough wireless access points to support your workforce, to planning for future upgrades, a site survey gives you all the information you need in one place!
Five Steps For Conducting A Complete Network Site Survey
1 - Count your users, including future projections.
At the end of the day, the single most important goal for a business network is that it's there for everyone who needs it. So, to start your survey, begin with the users. Get an overview of everyone in the building(s) and how many devices they're using, along with an average of client/guest usage.
Don't forget to look to the future. Ideally, a network hardware investment is good for 3-5 years, so include projections of your usage over the next few years, including new hires or expansions, so that you can leave room to grow.
2 - Map your current systems and architecture.
As we discussed in a recent blog, a network map is an invaluable tool for tracking your assets, as well as their role in your network architecture. It gives you, in flowchart form, an overview of every piece of equipment attached to the network, along with its physical location.
Besides being useful for inventory purposes, this also allows you to track the age and condition of your hardware, so you can identify potential bottlenecks in the system.
3 - Include your square footage and physical layout.
The physical plans for your site(s) are next on the list, and will complete your physical survey. The equipment locations you discovered in your network map should then be matched to an actual schematic, which includes the structural details of your building.
Why? Because physical space still matters with a network. Ethernet cables have a maximum effective length, for example. Or, WiFi signal strength can be affected by everything from the insulation material in the walls, to how close the router is to your break room's microwave.
Once you know what equipment you have, where it's located, and who's using it, you'll have a relatively complete physical survey. However, there are still a couple other details to include.
4 - Create a future network roadmap.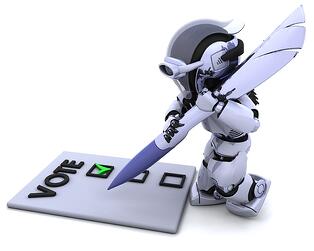 Going forward, your network will be a constantly-evolving thing. As your business grows and expands, your network will be growing alongside you.
So, think about your future plans for your network. Try to include a rough future roadmap of the changes you'd like to see. When you've got the physical plans of your network and building mapped, you can even start planning where the upgrades will go.
For example, a company looking towards telecommunications independence might start with a set of routers that are ready for Unified Communications, then later add the servers, telephones, and IP-PBX unit needed to move their telephone exchange on-site.
5 - Discuss your budgeting.
Finally, to put a bow on your network survey, include your current budget numbers, as well as the upcoming expenditures needed to move along your future roadmap.
By bringing all this information together in one place, you'll have everything your company needs to make accurate and informed decisions about IT investments. You'll know what you have, what you want in the future, and what it's going to take to make that happen.
Smart Networking Looks Forward
Optimizing your network is an ongoing process - as your business needs change, so to will your optimal network setup. With an accurate site survey, you'll have the information you need to make future plans that fit your overall business strategies.
And for more tips on optimizing your network, or finding the best in IT upgrades, contact Hummingbird Networks today for a free consultation!