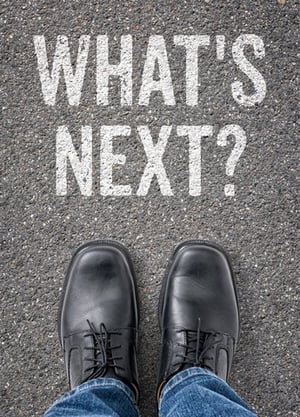 As Cisco undergoes its biggest leadership change in decades, the question on most people's minds is: what's next for the IT security giant? Although the company remains the biggest IT security player owning just over 5.3 percent of the $75 billion industry, the 2016 RSA conference showed that competition in that market could soon become very stiff. The conference attracted more than 600 sponsors, 100 of those being first-time sponsors. What this means is that if Cisco is to retain its position as the industry leader, it needs a serious rethink of its current strategy.
The company boasts a track record of coming up with the right product just in time to beat off its competition. We saw this with VoIP, wireless LAN, and power over Ethernet. Can they surprise us again?
Going by recent events, this appears to be the case. The following are some key steps Cisco Systems is taking to cement its position at the top of the chain.


Raising extra revenue by laying off workers
In mid August, Cisco announced its plans to lay off 7 percent of its global workforce, or about 5,500 staff, in a restructuring effort that will help the company focus on hot IT areas such as cloud computing, the internet of things, next-generation data centers, collaboration, and, most importantly, security.
The Cisco layoffs are likely to affect small as well as mature business areas where potential for growth is low and could cost the company as much as $700 million in redundancy payments. But, long term, the management is confident that the company will be able to make significant savings that can then be channeled into areas of future growth.

Shifting focus to internal networks rather than perimeter security
Legacy security architectures are built on the premise that securing the perimeter is the most important step in securing the greater network. The idea is that if you have a big, strong, impenetrable wall around the company network, then you cannot be breached.
However, recently, we've seen hackers develop new ideas that don't necessarily require them to break through the perimeter. Moreover, the rise of bring your own device (BYOD), cloud computing, and shadow IT among other trends provides multiple new entry points that are even easier to exploit.
This is another opportunity Cisco is looking to utilize. While a majority of vendors dwell on the perimeter, Cisco appears to be shifting focus to internal network security.


Big data as a security strategy
Cisco's dominant share in the networking market gives it access to more devices in more places than any other vendor. It has a wealth of information, including log files, DNS information, identity, IP addresses, NetFlow, and other network-related information that would allow the company to quickly track down anomalies and pinpoint breaches in record time.
Already, the company has managed to bring down the time it takes to find a breach to just 17 hours which is a major achievement considering that the industry-wide average for this currently stands at 100 days. But they aren't resting at that. An executive from the company recently said that with the help of the data at their disposal, they're working to further bring down this number to just a few minutes.



Acquiring powerful security technologies
To further solidity its position as a market leader, Cisco has also embarked on a mission to acquire all the brilliant security tools and technologies. In his first year alone, CEO Chuck Robbins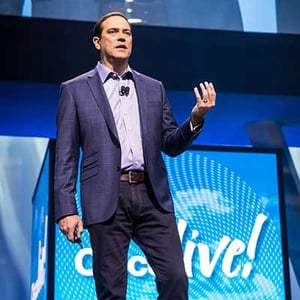 managed 15 acquisitions, four of them (Lancope, OpenDNS, CloudLock, and Portcullis) being security-related. In addition, just recently, the company acquired the highly touted Tetration, which has the potential to be a major security tool.

According to the company's VP, this trend will continue into the future with Cisco looking to maintain its aggressiveness in acquiring all the powerful and unique security technologies from medium companies.



Redefining it's approach to network security
A few years back, having more devices from more vendors at different point of the network seemed a great way to improve a network's security. However, the resulting complexity can prove a major obstacle. In fact, studies show that moving from 30 to 40 to 50 devices rarely makes things more secure. Furthermore, network security is moving from security appliances to collection of data, analysis and getting insights.
Cisco has has been steadily shifting it's strategy in line with this trend. Instead of dwelling on appliances, the company is now focusing on learning and trying to understand how normal traffic patterns looks like, such that any slight changes can be treated as a sign of a breach.


In a nutshell, we could as well say that the recent managerial changes have only made Cisco stronger. If they can keep up the pace, they're going to dominate this industry for a long time.
What are your thought on the corporate giant's future? Share them with us below!