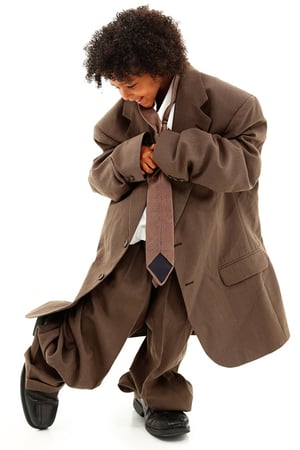 Bandwidth demands are ever increasing, so why not give your Wi-Fi network room to grow? A Wi-Fi network without sufficient bandwidth can easily become a bottleneck, slowing work and preventing the implementation of newer technologies, such as streaming audio or video communications. Insufficient network bandwidth also limits robust Wi-Fi, which your guests, customers and even employees have come to expect. Here are four ways to build a scalable Wi-Fi network that's ready to grow alongside your business.
Four Ways To Create A Future-Proofed WiFi Network
1 - Buy beyond your current needs.
There are many areas in technology investments where you can "get away" with only targeting your current needs. A company only needs to reinvest in new computers every five years or so. When it comes to WiFi, you must be looking down the road. Don't buy WiFi hardware based on your current needs; buy based on anticipated demand a couple years ahead.
Accordingly...
2 - Have a technology road map.
What online technologies do you currently have? What do you wish you could have? Are you thinking about investing in services such as videoconferencing, or Internet of Things "smart office" devices?
It's a good idea to lay out a tentative upgrade plan that extends 2-3 years into the future. This accomplishes two things. First, it gives you some ability to forecast your investment budget for years to come. Second, it gives you forewarning if an upgrade will require other infrastructure upgrades. For example, installing 802.11ac Wave 2 access points will require Power-over-Ethernet switches capable of powering them.
3 - Invest in a single brand for your hardware.
We know, it's a little scary getting locked down to a single vendor. However, when it comes to WiFi networking, products from a single vendor work together more efficiently, have better shared coverage and are much easier to manage.
By buying access points ad-hoc, you could be forgoing features you paid for. Network monitoring, for example, is usually only offered across single vendors. Ease of management is also restricted.
4 - Consider a mesh-based network such as ADTRAN or Meraki.
Switching to a new network architecture is an expensive prospect, but it's justifiable if you want a network that can grow alongside your business for years to come. Next-generation, mesh-based networks, like ADTRAN and Meraki, are designed for easy scaling and upgrading. They self-optimize, meaning they adopt new hardware with little to no need for configuration.
Meraki, backed by Cisco, is the higher-end option, but it's endlessly scalable and incredibly easy to manage. ADTRAN is more affordable, and does not require any extra licensing, although it is best suited for small and medium-sized networks. Both vendors come highly recommended, but which one is best for your business depends on the specific features you are looking for.
Partner with Hummingbird for a Future-Focused Network
If you are ready to build a scalable Wi-Fi network, or you would like more information, contact us!