It seems like a lot of our customers these days have been wondering whether now is the time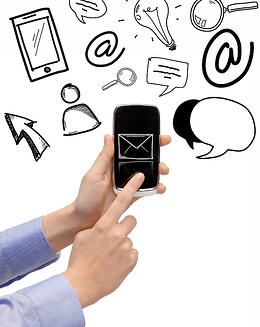 to move away from a wired office network to a wireless network. WiFi is becoming increasingly ubiquitous everywhere, and it's coming to be expected by a lot of visitors, clients, and employees.
Now, are there still reasons to stay on a wired system? Absolutely. The decision hasn't yet reached the point of being clear-cut. For that matter, it's likely that some networks will remain wired for a very long time in the future.
We've broken down the advantages of each system, so you can get a better idea about what each can deliver.
Wireless vs Wired Networks: The Advantages For Your Business
I. Wireless
A modern WiFi office network has a lot to recommend it. For starters, there's the basic tidiness: Fewer wires means less clutter, plus it makes infrastructure upgrades far easier. Every time you add lines with a physical network, someone's going to end up having to snake cable through the walls, adding further expense and uncertainty to upgrades.
Today's WiFi networks also allow for simplified universal control of networks, both local and distributed. Because the security system is virtualized, a single console can manage the entire network, from top to bottom, with no security gaps. Bridging discrete physical networks with that level of integration tends to be much more challenging with wired connections.
Plus, there's the simple practical matter that WiFi is coming to be expected by virtually everyone who walks in your doors. Visitors want to be able to check their email without eating data, and employees want to use their personal mobile devices for work.
Chances are, you probably have a wireless network already, even if only a few people have access to it.
As long as it's kept separate, it's going to be hard to integrate into the overall system, and create a second set of challenges every time security is upgraded or the office changes locations. For a lot of business, it's worth consolidating on WiFi networking simply for the standardization.

II. Wired
That said, old-style wired networks do still have a few points in their favor.
The biggest is security. While virtualized WiFi security these days is robust, including predictive systems that fight off intruders for you, nothing is ever going to be more secure than a cable. Physical connections also make it far easier to control who has access to the network, and to select which devices are allowed online.
For businesses or divisions where system security is truly a top concern, a wired network is still the way to go.
Wired connections also tend to be marginally more stable than WiFi, if you have applications where a consistent stream of data is required. However, in practical terms, end users rarely experience much difference between a wired network and a WiFi system with sufficient access points.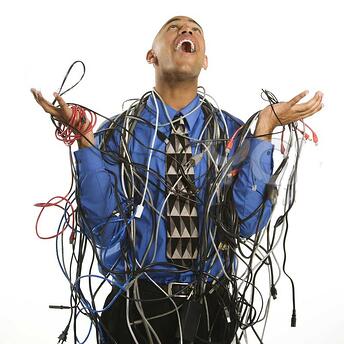 Finally, wired networks are the cheaper option. Since copper wire is the older and more-established technology, it's usually less expensive for companies to install a new wired network, even including extra costs coming from the cabling.


Wired or Wireless? Which Is Right For Your Business?
Generally speaking, for a company looking to install a new network, WiFi is usually the better option if you can afford it. It's easier to use and maintain, offers universal access and security for all users, and puts you on a solid upgrade path towards future unified communications upgrades.
Wired networks still have their place, but WiFi is the better option for creating a future-focused network that's aiming to be more accessible and usable as time goes on.
If now's the time for office network upgrades, don't hesitate to give us a call! With decades of experience in networking, we can give you clear advice on what networking can best help your company expand its reach.
image credit: