Despite the rising complexity of modern business networking, there are actually more options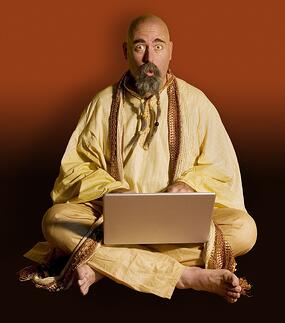 available today for small and medium-sized businesses than ever before. In fact, thanks to cloud computing and unified communications, it's now entirely possible to move your IT management off-site!
Or, if you're just moving into unified communications and universal Wi-Fi, a hosted service will be able to help ensure the changeover happens as smoothly as possible. Once the hardware is installed, they'd take it from there, with assistance from your local staff.
The days that networking meant having to keep a Unix guru on-staff are past.
However, finding the right managed Wi-Fi service is a tricky thing, as it's going to handle your telecommunications, your network, and often your website. Even if true 100% uptime can never be achieved, interruptions in service need to be as minimal as humanly possible.
So, here are a few things to look for when researching managed WiFi services for your firm!

Four Vital Qualities In A Managed Network Service
Four Nines Uptime
One of the first questions you should ask any prospective managed service is, "What uptime do you guarantee?"
In telecommunications, 99.99% uptime is considered the standard for any business-class carrier: Four nines. That's less than an hour of outage per year. When you find a company that claims four nines, and is willing to put that in writing, you'll know you've found a partner you can trust with your network and phone systems.
Proactive Monitoring
One of the greatest advantages of a quality managed WiFi service is that you get a team of experts watching over your network, twenty-four hours a day.
A combination of intelligent computer analyses and years of human experience are constantly at work, looking to head off trouble before it happens. Expensive hardware failures can often be avoided with smart monitoring of your system's conditions.
Network security these days, especially, cannot afford to be reactive – you need people who can recognize attempted attacks in progress and add to the defense, rather than hearing about the breach after it's too late.
Immediate Alerts
Just because your WiFi is hosted offsite, you don't have to be out of the loop. With a great hosted service, you'll receive alerts when anything happens that requires your attention, as part of the 24/7 monitoring of your system.
It's always a good idea to ensure that your network host is going to keep lines of communication free and open. Given the importance of your WiFi and networking to your entire operation, you need to always know when something unexpected happens. Get that assurance before sealing the deal.
Rapid On-Site Hardware Support
Who will be repairing your hardware is another key issue to address early in your discussions. Support is one of the areas that suffers most when using smaller managed network services – they may have limited numbers of techs, or lack the capability to do on-site work when needed.
Investigate a company's service policies carefully, and look for advice online for networking companies that deliver stellar support for their customers. On the rare occasions there is a hardware failure, you need to know that an expert will be there, getting it repaired with minimal impact to your business.
Managed WiFi And Networking Services Bring Peace Of Mind
If your staff lacks experience with modern networking solutions, that doesn't have to keep out of 21st Century communications. Managed WiFi services remove the stress of dealing with unfamiliar computer systems, while delivering top-quality IT management.
This sort of professional-level service means guaranteed uptimes with minimal disruptions, as well as improved productivity among your staff thanks to the universal access and easy file sharing.
And it means your network is one less thing taking up your time.
If you'd like a free consultation on the best managed Wi-Fi service for you, just let us know what your company wants for its networking!