For many, many years wires have ruled our world. Despite dreams of a wireless future that date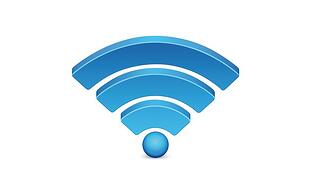 back to Nicola Tesla, it's only in recent years that we've begun to achieve it. WLAN, or WiFi networks have exploded in popularity to the point that they are now becoming the jumping-off platform for future technologies.
Wireless networking may have been flaky ten years ago, but today it's a solid and dependable part of millions of businesses from Philadelphia to Phnom Penh.
If you haven't upgraded yet, we've got six reasons why now's the time!

Six Reasons You Need To Upgrade To WLAN Networking
I. A Boom in Mobile Devices
Ten years ago, even five, having WLAN in an office wasn't a necessity. Everyone was working on computers wired into central databases, and all work was saved on the local workstation. Being able to use a Blackberry on the network was a luxury, rather than a convenience.
Today, however, everyone in your office is carrying a mobile device that can also be a productivity tool, so they should be able to use them! Wifi opens up your network to a variety of new devices and BYOD.


II. Virtualization Cuts Equipment Costs
Another thing WLAN setups allow for is far more options in virtualization. Servers can be virtualized on existing hardware, or even moved off-site using Cloud technology. This can bring immediate cost savings in the form of reduced hardware on-site, but only if you're using a wireless network that supports all the benefits of virtualization.


III. Free Your Workers From Their Desks
Not everyone's at their most productive when they're hunched over a keyboard. A wireless local area network frees your workforce to explore your property more and find areas to work where they're most comfortable. After all, does it actually matter if a worker is writing a report in the cafeteria, rather than in his office? With a virtualized WiFi network, all the work files are stored in the same distributed servers anyway.


IV. Fast Installation With BlueSocket
One of the biggest benefits of modern WLANs is how easy they are to install. With today's modern wireless access points, you will literally spend more time installing the physical wall mounting than configuring it.
BlueSocket access points are literally self-configuring. They can pull from a central configuration file and come online, entirely on their own, within moments of being switched on. That's far easier than any wired solution.


V. Robust Security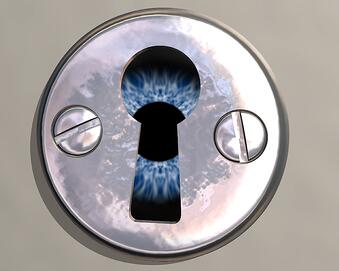 It's widely believed that physical networks are more secure from intrusion, but this isn't entirely true. Physical contact creates its own security holes, as well as suddenly making all security reliant on the setup on whichever physical device is hosting the attack.
Security is entirely distributed. Defeating one access point requires defeating the entire network, thanks to the ability of virtualization to spread difficult tasks across a wide range of hardware. Without any physical means of attack, the would-be attacker is thwarted.


IV. Open The Door To Future Expansions
In years to come, wires are going to be associated with the 20th Century, not the 21st. They were necessary in their day, but there's simply nothing to recommend them as wireless options become more common.
That is to say, vWLAN is the future. Future expansions of your own IT investments are increasingly going to demand a wireless, distributed network for the backbone of the system. Installing it sooner, rather than later, will make future upgrades go more smoothly and keep you ready for the networking challenges ahead.


Keep Up With Changing Technologies
Modern telecommunications aren't an area where a growing business can afford to fall behind. Changes come fast and furious, but the companies that are succeeding are those that see the possibilities in new technologies as they come down the line. Upgrading your network to WLAN today will open doors for years to come.